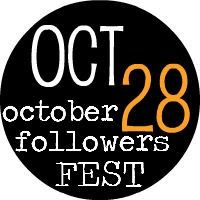 I'm joining the link up party today. Can you tell I love procrastinating? :P
Some info if you're not from my corner of the blogosphere.
This is my boyfriend, Cody. We've been together two years, since my senior year of high school. He's my best friend. He loves Pokemon (if you couldn't tell) and World of Warcraft. I genuinely think that if someone had a gun to his head and told him he had to change something about me, he'd want me to be a video game nerd, too. But I'm actually better than him at Arcade Games. Don't tell him I told you.
I'm a sophomore in college, majoring in psychology and maybe double majoring in elementary education as well. I still have three days to decide before I go in for my advising appointment, so that's plenty of time, right? I want to specialize in either Forensics, Child counseling or Victim's counseling. Again, I still have three days to make the final decision. ;) When I started college, I joined a Freshmen Interest Group, which is just a bunch of Freshmen who all share my major. I hated the actual class (because all we learned was how to manage money and to make sure we took showers because no one likes a stinky college kids) but I met Yahaira, Shunny and Nereida, so I guess it was worth it. Seeing them every day and getting to laugh at all the stupid stuff that happened, like when I accidentally punched a girl in the nose for stealing my seat was so much fun.
I work at an elementary school. I'm part of a program that goes into high-poverty, low-income, low performance schools and helps the kids reinforce what they're learning during the regular school day in a more interactive way, so my job is to teach k-4th graders what they're doing in class, in a way that might be more clear. There are days when they make me want to pull all my hair out and throw my ovaries away, but I love it so much. They are so loving, especially my kindergartners.
I am obsessed with owls (hence my blog name). This picture is from last year, so it doesn't even being to show all the owls I have now. One of my favorite things to do is go Goodwill shopping, because they always have tons of really cute owls for super cheap. I got an owl cookie jar a few months ago for a dollar. I love them so much that I even convinced my younger brother to get a matching Henna Owl with me.
I have two pet cats, and three pet crabs. Sometimes I forget how awkward it sounds, and when it's the first day of class and the prof says to introduce yourself and say something interesting I'll say "Hi, I'm Anna and I have crabs" Then no one talks to me for awhile. For the record, the only crabs I have are my PET crabs.
Holly Bonner Photography
Harlowe Fine Arts Gallery
Sometimes, I'm just lounging around in the ghetto, and these people just run up and take my pictures. No respect for my privacy. In reality, I occasionally do fine arts print modeling and the weirdest people wander up to our photo shoots. One they had me wrapped in cotton and fish wire, and a guy stopped his truck and said "Wow! Cotton! I've seen people get married in paper towels, but never cotton!" I would love to see a bride in a paper towel dress. ( I also misspelled towel every time I typed it in this post. Cool)
Katy Perry accidentally stole my face.
And Matthew Gray Gubler stole my little brothers.
Go link up, make some new friends, and join the Halloween party! I'll be here studying my booty off thanks to teachers who don't believe in having Halloween weekend off. Debbie Downers. ;)
And if you're STILL not convinced we should be Blog BFF's, you can find out more about me
here
,
here
and
here
. Then
comment here
and introduce yourself.