I'm going to be completely honest, I love sponsor posts because it means I get to find new favorites, but I hate reading through all the paragraphs about them to find the link. I'd rather just read their blog to decide if I like it.
So that's how we're going to do this. One sentence summary to let you decide if it's your style, then done. Click on their name for their blog, and leave them a comment FULL of love. Thanks.
Sarah
blogs about knitting projects, video games, and DIY projects. She is so talented and so creative, just looking at her blog makes me feel all sorts of inspired.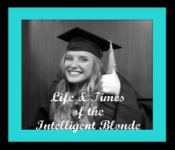 Alana
is working towards her MBA, and blogs about her life as a foster mom/grad student/single girl. She is one of my bloggy best friends, AND I designed her blog layout.
Jana
blogs about all the excitement in her life, and she has the greatest stories. Plus she's drop dead gorgeous.
Ashley
blogs about being a Navy wife living in Italy. She's another one of my bloggy best friends and cracks me up daily. Or as daily as Italian internet allows.
Bre
blogs about fashion, college and being in love with a fabulous boy. She's also where you can link up all your super awesome outfits, just saying.
Bonnie
blogs about her life as a married woman and high school teacher. She's another one who leaves me rolling on the floor daily. Especially because her kids don't sound that different from my elementary babies.
Anna
blogs about everything life and faith related, and has the biggest heart ever. Seriously, such a sweetheart.
Shabby Apple
has the cutest clothes EVER. So I need everyone to go buy something, so we can have a whole society of well dressed people, deal?
Go hop on over to them! And if you want to button swap next month, send me an email at to
owlsandlace@gmail.com
.